People often perceive that Walk-in wardrobes are only suitable for huge bedrooms with plenty of walk-in space available. However, the truth is that walk-in wardrobe designs do not require extra space, they can be perfectly fitted in smaller bedrooms.
Many people dream about having their own bedroom walk-in wardrobe, but it can be hard to imagine where that extra space could come from. They appear to be only possible in homes with ample extra bedroom space. On the other hand, the luxury of a walk-in closet does not necessitate a lot of extra space, the design just needs a little rethinking and we at Veneto do it perfectly.
Our Walk in wardrobe design for bedrooms is available in various sizes and shapes, with the option of customizing them to meet your specific requirements. They appeal to buyers whose closets are particularly filled with a variety of suits, shoes, clothes, and dresses. Adding a walk-in wardrobe in your home will not only improve the appearance of your bedroom but will also increase the value of your home. It just needs a little rethinking, and we at Veneto offer multiple walk-in wardrobe designs available for rooms of any size, and here's how we manage all the following things:
Size
While it is possible to do so on a relatively small budget, planners and designers must be conservative in their estimates of required space. It's tempting to stuff clothes in, but you must be able to retrieve your belongings without them tumbling out. Walk-in closets need between 25 and 100 square meters of space to avoid overcrowding. While that sounds like a lot, it doesn't have to come from somewhere else. By removing standing wardrobes for small spaces and even dressing tables from the bedroom, some of this floor space can be sacrificed and shifted to the other side of the shared wall.
Access
Walk-in wardrobes are generally made by knocking through into a spare room or empty space in the bedroom. This space is always present; it just wasn't accessible. But don't be demotivated by this as a sliding or pocket door, or even a simple frameless entranceway, requires very little space. Make sure there's enough space for one person to stand, turn, and close the door comfortably – otherwise, it'll feel like you're playing hide-and-seek (it's no fun playing alone!).
Location
What if the space required for a wardrobes for small rooms isn't available in the bedroom but elsewhere in the house? For example, hallway corners and alcoves can provide usable space for walk-through wardrobe designs, which can be installed in an unutilized corner with sliding doors forming a walk-in closet on one side.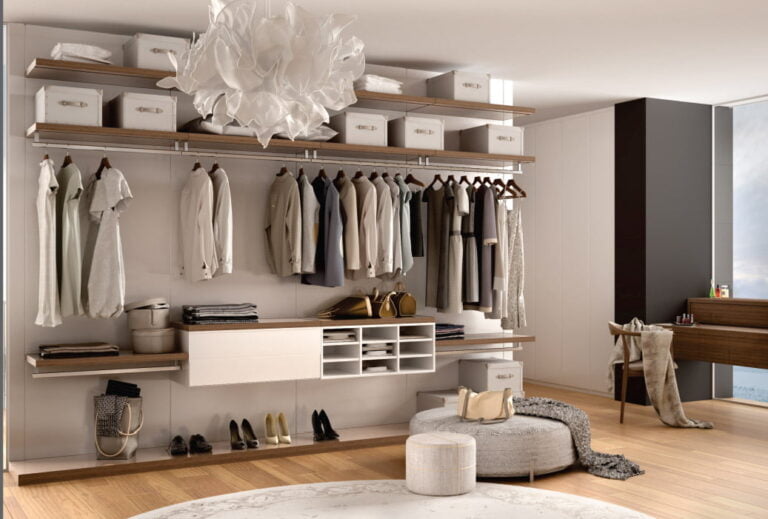 Height
Whatever amount of space you have available, you must use it wisely, so don't be afraid to go as high as your ceiling allows you to. You may need a chair to reach the top shelf, but it's ideal for storing bulky or infrequently used items such as suitcases, guest towels, and hat boxes. If you don't want to carry a chair up the stairs, ladders allow you to access shelves at any height.
Drawers and doors
Sliding doors protect clothes from dust and create a uniform aesthetic inside the room while eliminating them transforms the space into an atmospheric clothes library. This instantly fills the user with pleasure and excitement by providing limitless outfit possibilities to choose. Meanwhile, the drawers, inserts, and pull-out rails make use of depth to make it easy to select both small accessories and oversized garments such as coats and jackets.
Mirrors
Mirrors provide a sense of confidence to self-conscious dressers, but they take up valuable wall space, and full-length mirrors require equally long viewing distances, which walk-in wardrobes frequently lack. That's why we help you build Walk-in wardrobe designs that have a low-to-mid-level tilted mirror that also can show your entire outfit, including your shoes and hat, from a short distance.
Seating
Choosing what to wear is probably the most difficult task of the day for some. However, you can avoid decision fatigue by remaining relaxed and comfortable. With walk in wardrobe for small bedroom, you can design a compact place to sit while choosing the day's outfit, iron it, and dress up while comfortably sitting down.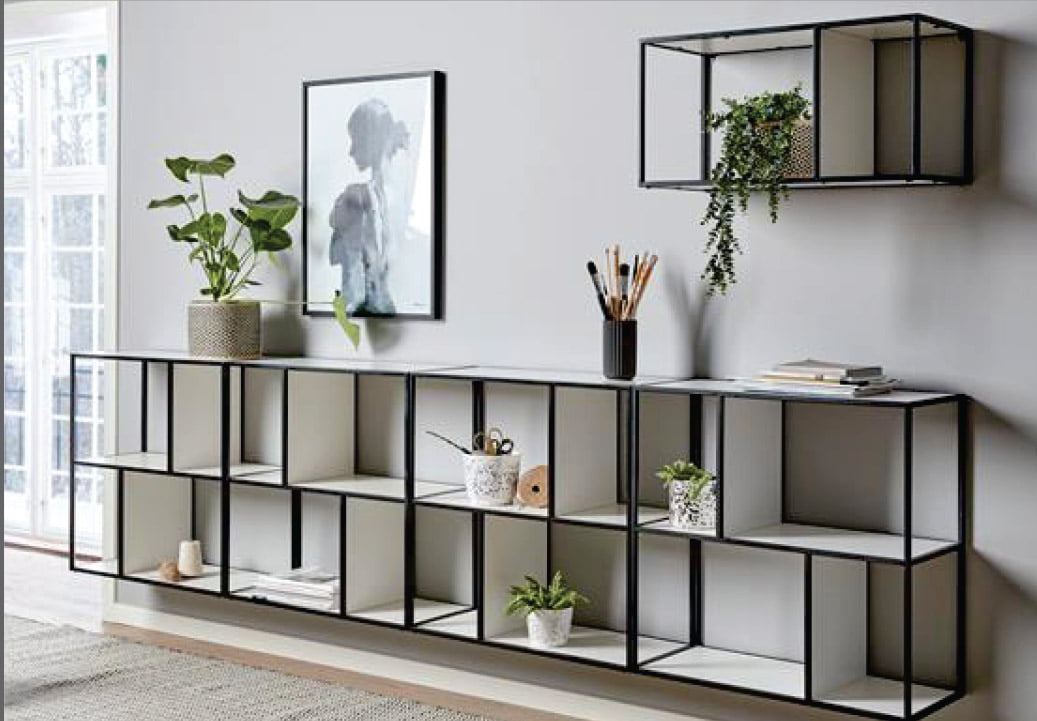 Lighting
Walk-in wardrobes must be lit similarly to retail shelves rather than shop windows to ensure that each item is presented in its best light. Translucent windows or skylights can be helpful additions if they are available. Still, because natural light is scarce in small spaces, hidden furniture-fitted LEDs can light clothes on individual shelves, while well-positioned spotlights light the entire room.
So if you're looking to build a Modular wardrobe in Mumbai, Veneto is the place to go. Our custom-made bedroom walk-in wardrobes are ideal for all room sizes and can be built in small spaces. So, even if your room is slightly small, you can still benefit from the freedom and uniqueness that walk-in wardrobes provide. Moreover, walk in wardrobe designs can be altered as per the changing needs of your family. So don't waste any more time and give us a call today to connect with our design to design your own modular walk in wardrobe for small rooms.