Wardrobes add a certain level of class & elegance to your wardrobe by beautifully complementing the decor of your room. Contemporary wardrobes fitted with elegant & modern sliding wardrobe designs are becoming widely popular among homeowners these days, and there is no doubt that there are numerous advantages to choosing them over your regular old freestanding wardrobes. Since your wardrobe plays such an important role in your room's look, you must make sure that while selecting a contemporary fitted wardrobe, it fulfills all of your storage & aesthetic needs.
While built-in wardrobes are generally larger than any alternative available, it is critical to make the most of this extra space. Fortunately, when working with Veneto to create your bespoke contemporary wardrobes, you can customize the interior like the exterior. There are numerous ways to personalize your wardrobe, and if you're not sure where to start, here are some ideas for improving the interior of your custom wardrobe.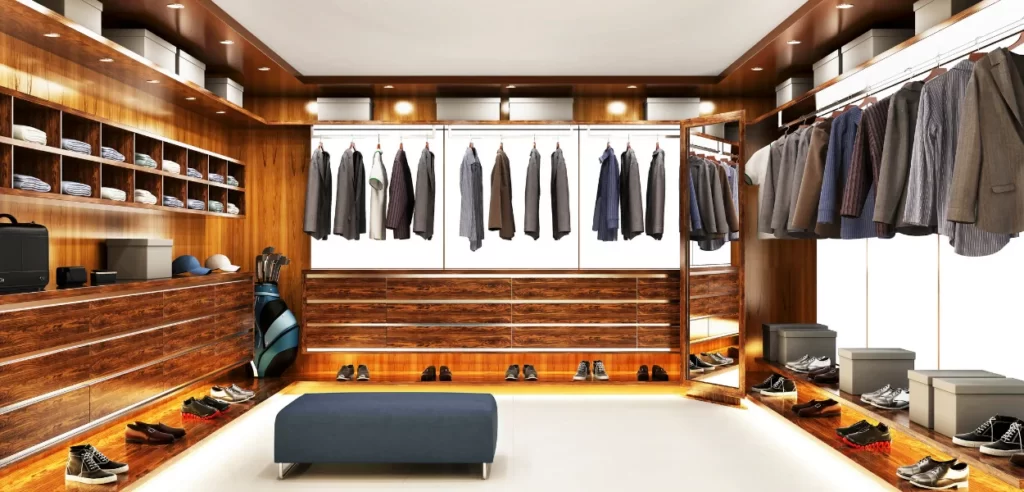 1. Plan out what you intend to keep in your closet.
The very first thing to consider when you are designing the inside of your wardrobe is to list the things that you intend to store. Many people, for example, choose to store not only clothes but also shoes, handbags & belts in their custom wardrobes.
So that's why you must consider what you want to keep in your closet and how much space you'll need for every category. If you share your wardrobe with someone, keep these requirements in mind as well as you surely don't want to invade someone's privacy.
2. Distinguish the storage required
Now that you've determined roughly what you'll be stashing in your wardrobe, segregate every individual category of items further. Consider how much clothing you will fold and what will need to be hung, as well as longer items, such as cardigans and coats, that will require more hanging space taking up a huge chunk of storage.
You can do the same for your stylish high heels as they're likely to require slightly different storage than flat shoes, boots, and formal shoes. Knowing your belongings and their categories will assist you in ensuring that everything inside is organized in a proper manner.
3. Consider all the available storage options
While preparing the interior of the wardrobe, carefully consider the various storage options available. People prefer wardrobes with interior drawers and hanging rails, but there are other options that can be beneficial to you as well.
Consider which option will be best for the items you want to store, from shelves and drawer organizers to shoe racks and shelving. The beauty of modern fitted wardrobes is that you can combine all of these storage options into one beautiful closet!
4. Keep potential future requirements in mind
It's easy to focus on the items in your closet right now, but it's also important to consider your future needs. Our
We at Veneto have a skilled team of craftsmen & designers who assist you not only with the exterior design of your wardrobe but also with the interior design. We take pride in our ability to build custom modular wardrobes in Mumbai that blend in perfectly with your bedroom. So what are you waiting for? Visit our website or give us a call where our experts can assist you in designing the dream interior for your wardrobe.